Comments

4
Find out who your favorite members are!
Check this site http://www23.atpages.jp/blackhowling/sort2/index.html and you'll see two members and a pink button in the middel.

You just have to click on the picture of the member you like better (if you can't decide, click on the pink button in the middle (it means TIE).
Once you're done scroll down and you'll see 3 buttons with kanji and below that are your results. If you're wondering, here are what the buttons translate to: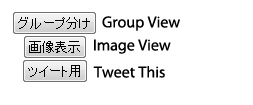 My results are:


it's 100% true. it's excatly the list of my favorite members.