Comments

10
℃-ute 2012 concert live streaming on Youtube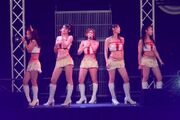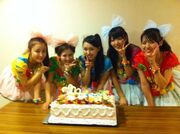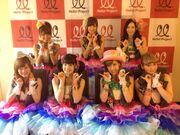 Today was a live streaming for °C-ute Concert Tour 2012 Spring – Summer ~Utsukushikutte Gomen ne~ on Youtube. It was the last day for the concert tour.
I watched the concert from the beginning and it was great

As alaways °C-ute concerts are great. I love °C-ute


Today was the 10th anniversary for Hello! Project Kids (Berryz Koubou and °C-ute)
They celebrate it with a cake and berryz Koubou came to the concert of °C-ute and they perfromed together Chou HAPPY SONG live.
Congrats Berryz Koubou and °C-ute and thank you for all your hard work. thanks for giving us a fun live concerts.

Those 2 gourps changed alot these past years they become a better group.
I´m happy because i get the chance to know these great groups. I will keep supporting you for ever


Watch the recording concert here on °C-ute channel: http://www.youtube.com/watch?v=tpPHmH6DNBQ&feature=player_embedded