Teion Yakedo / Shunrenka / I Need You ~Yozora no Kanransha~
(低温火傷/春恋歌/I Need You ~夜空の観覧車~;
Cold Burn / Spring Love Song / I Need You ~Ferris Wheel of the Night Sky~
) is
Tsubaki Factory
's 3rd single. It was released on February 21, 2018 in 7 editions: 3 regular and 4 limited.
[1]
The first press of the regular editions included a random trading card of 10 kinds depending on the jacket (30 in total). Limited Edition SP included an event lottery serial number card. The song "Teion Yakedo" was pre-released digitally on December 2, 2017.
[2]
"Teion Yakedo" was selected as the February 2018 opening theme for music-ru TV[3] and as one of the songs for FM-FUJI's SOUND LEAF weekly power play in the same month.[4]
Tracklist
Edit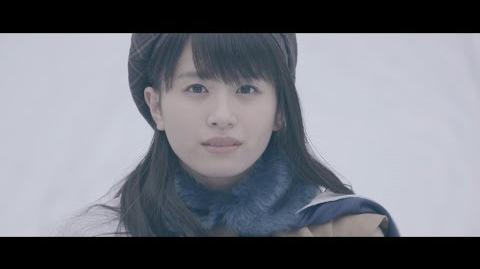 Teion Yakedo
Shunrenka
I Need You ~Yozora no Kanransha~
Teion Yakedo (Instrumental)
Shunrenka (Instrumental)
I Need You ~Yozora no Kanransha~ (Instrumental)
Limited Edition A DVD
Edit
Teion Yakedo (Music Video)
Limited Edition B DVD
Edit
Shunrenka (Music Video)
Limited Edition C DVD
Edit
I Need You ~Yozora no Kanransha~ (Music Video)
Limited Edition SP DVD
Edit
Teion Yakedo (Dance Shot Ver.)
Shunrenka (Dance Shot Ver.)
I Need You ~Yozora no Kanransha~ (Close-up Ver.)
Teion Yakedo (Close-up Ver.)
Shunrenka (Close-up Ver.)
I Need You ~Yozora no Kanransha~ (Close-up Ver. II)
Featured Members
Edit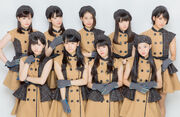 Single Information
Edit
Teion Yakedo
Shunrenka
I Need You ~Yozora no Kanransha~
TV Performances
Edit
Concert Performances
Edit
Teion Yakedo
Shunrenka
I Need You ~Yozora no Kanransha~
Chart Positions
Edit
Daily & Weekly Ranking
Mon
Tue
Wed
Thu
Fri
Sat
Sun
Week Rank
Sales
-
2
54,019
2
6,038
4
3
1,524
12
2
4,521
2
68,266
31
-
-
25
-
-
-
53
1,212
-
-
-
-
-
-
-
141
346
-
-
-
-
-
-
-
Out for 1 week.
-
-
-
9
-
-
-
44
1,584
-
-
-
16
-
-
-
74
661
-
-
-
16
-
-
-
92
366
Monthly Ranking
| Year | Month | Month Rank | Sales | Ref |
| --- | --- | --- | --- | --- |
| 2018 | February | 7 | 69,478 | [6] |
Total reported sales: 72,435*
Recochoku Music Video Rankings
Edit
| Song | Daily Rank | Weekly Rank | Monthly Rank |
| --- | --- | --- | --- |
| Teion Yakedo | 3 | 8 | 56 |
| Shunrenka | 7 | 23 | - |
| I Need You ~Yozora no Kanransha~ | 6 | 24 | - |
Other Chart Rankings
Edit
Country
Chart
Highest
Position
Ref
Japan
Billboard Japan Single Sales (First Three Days)
2
(75,300)
[7]
Billboard Japan Top Singles Sales
2
(81,473)
[8]
CDTV Original Ranking
3
[9]
"Teion Yakedo" only
Billboard Japan Hot 100
3
[10]
Additional Videos
Edit
References
Edit
External Links
Edit