Sato Masaki
佐藤 優樹

Sato Masaki promoting "Jama Shinai de Here We Go!"
Background Information
Also Known As
Maa-chan (

まーちゃん

?

)
Masaki (

まさき

?

)
Born
May 7, 1999
Origin
Hokkaido, Japan
Blood Type
A
Zodiac Sign
Taurus
Height
156cm
Genres
J-Pop
Occupation
Idol, Singer, Actress, Model
Years Active
2011-present
(5 years)
Agency
UP-FRONT AGENCY (2011-2012)
UP-FRONT PROMOTION (2012-present)
Label
zetima
Associated Acts
Morning Musume, Harvest, Jurin, Sato no Akari, Hello! Project Mobekimasu
Blog
Morning Musume '14 Tenkigumi Official Blog

Morning Musume

Information
Joined
September 29, 2011
Generation
10th Generation
Member Color

     

 Emerald Green
Debut Single
Pyocopyoco Ultra
Time in Group
5 Years, 11 Months, 18 Days

Sato's Autograph
"
I think I'm not good at reading the situation. I don't like reading to begin with anyway... but is an Idol who's good at those things really that interesting?
"

–Sato Masaki, August 2013
Sato Masaki (佐藤優樹) is a Japanese pop singer under Hello! Project. She is 10th generation member of Morning Musume, as well a former member of the SATOYAMA movement units Harvest, Jurin and Sato no Akari.
Biography
Edit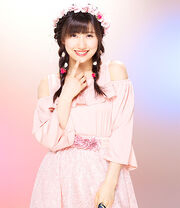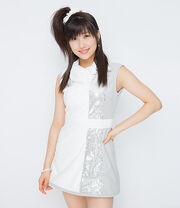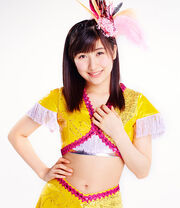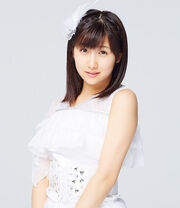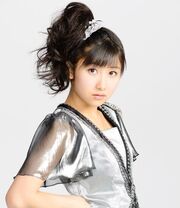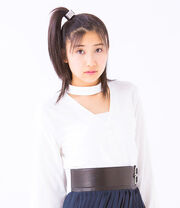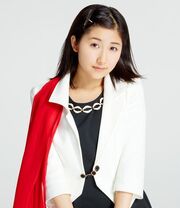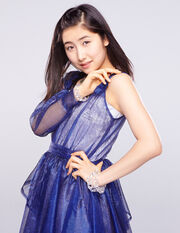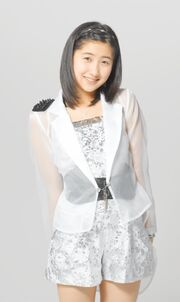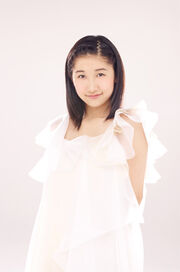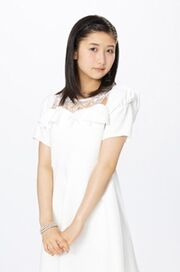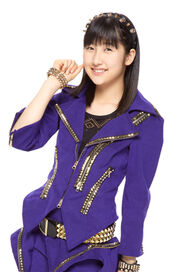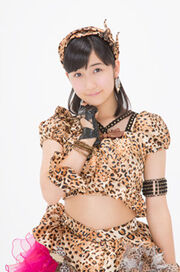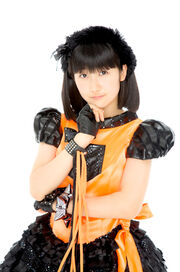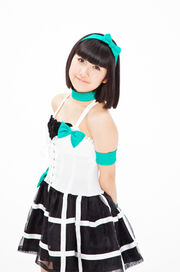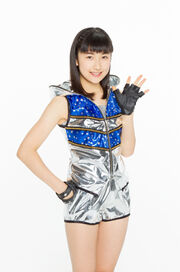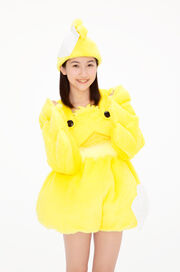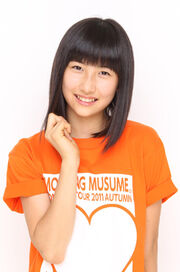 Early Life
Edit
Sato Masaki was born on May 7, 1999 in Hokkaido, Japan.
On September 29, Sato was selected from Morning Musume's 10th generation audition to join the group along with Iikubo Haruna, Ishida Ayumi, and former Hello Pro Kenshuusei member Kudo Haruka.[1] The tenth generation made their official presentation on the same day they were announced as new members at the Morning Musume Concert Tour 2011 Aki Ai BELIEVE ~Takahashi Ai Sotsugyou Kinen Special~ concert, and they participated in a performance of the songs "Tomo" and "Namidacchi".
On January 13, the Morning Musume 9th generation and 10th generation members began a web talk show exclusive to fanclub members, titled Honki DE Hichou!.[2] They also began a radio show on April 7, titled Morning Musume no Morning Jogakuin ~Houkago Meeting~, on Radio Nippon.[3]
On April 18, it was announced that Morning Musume's Tanaka Reina and the 9th and 10th generation members would participate in a new musical titled Stacies Shoujo Saisatsu Kageki. The musical ran from June 6 to June 12.
On May 13, information was released about an event featuring Morning Musume's 9th and 10th generation and S/mileage's 2nd generation, titled Mosuma FC Event ~Gachi☆Kira~. It took place throughout June and the beginning of July at Yokohama Blitz.
On October 10, it was announced that Sato would be a member of the new SATOYAMA movement unit Harvest alongside Ikuta Erina, Ishida Ayumi, and Takeuchi Akari.
On May 7, Sato held a birthday event, titled Sato Masaki Birthday Event ~14 sai nau nauuuu!!~, with Kudo Haruka as a guest.
On May 16, the Morning Musume 9th generation and 10th generation members' fanclub-exclusive web talk show Honki DE Hichou! ended with a total of 70 episodes.[4]
On July 23, it was announced that Sato would be a member of the new SATOYAMA movement unit Jurin alongside Juice=Juice member Miyamoto Karin.
On March 13, it was announced that Sato would be a member of a newly formed SATOYAMA movement unit with Katsuta Rina and Uemura Akari called Sato no Akari.
On May 7, Sato celebrated her 15th birthday at an event called Morning Musume '14 ~Sato Masaki Birthday Event 2014~. It featured two performances in Tokyo.
On May 7, Sato celebrated her 16th birthday at a special event called Morning Musume '15 Sato Masaki Birthday Event. It featured two performances in Tokyo.
On May 20, Sato celebrated her 17th birthday at a special event called Morning Musume '16 Sato Masaki Birthday Event, featuring one performance at Yamano Hall in Tokyo.
On December 22, it was announced that Sato had injured her back and was diagnosed with acute lower back pain from a lumbar herniated disc. As a result, she missed the Morning Musume '16 x ANGERME FC Event "Gachi☆Kira Christmas Sen" on December 24, as well as the cheki and handshake events on December 25.[5]
On December 28, it was announced that Sato would be missing the Hello! Project COUNTDOWN PARTY 2016 ~GOOD BYE & HELLO!~ concert, as well as the January 2 to January 4 shows of the Hello! Project 2017 WINTER tour due to her back injury. She would have an appointment with her doctor on January 4 to determine whether she is fit to perform again or not.[6]
On January 6, it was announced that Sato will be taking a break from activities until late February.[7][8] Sato had a re-examination of her lumbar disc herniation two days before, which the doctor concluded she was still not in the condition to resume performing on stage. At this time, the UP-FRONT PROMOTION representative and Sato herself revealed that she was diagnosed with a suspected lumbar disc herniation back in June 2015, but she did not have enough time for physical training. As of now, Sato will do physical training throughout January as the doctor observes the progress of her condition. In mid-February they will judge whether she can restart activities in March, which the decision will be reported when the time comes.
Due to being in recovery during the production period, Sato was not featured in the A-sides of Morning Musume '17's 63rd single, "BRAND NEW MORNING / Jealousy Jealousy", released on March 8.[9] In spite of this, she was featured in Limited Edition SP's exclusive B-sides.
On February 24, it was announced that Sato would return from hiatus on March 18, on the opening day of Morning Musume '17's spring concert tour.[10][11]
Sato celebrated her 18th birthday at a fanclub event, titled Morning Musume '17 Sato Masaki Birthday Event, on May 8 at Differ Ariake.
On May 19, Sato released a digital song with Kudo Haruka titled "Miss Henkan!!".
On November 8 and 9, the 10th generation members of Morning Musume '17 will hold a fanclub bus tour titled Morning Days Happy Holiday 10ki Member Iikubo Haruna・Ishida Ayumi・Sato Masaki・Kudo Haruka Fanclub Tour in Yamanashi.
Personal Life
Edit
Discography
Edit
See Also: List:Sato Masaki Discography Featured In
Solo DVDs
Edit

Solo Songs
Edit
[2016] Ou no Tsutome (from Zoku 11nin Iru! Higashi no Chihei, Nishi no Towa)
Publications
Edit
Digital Photobooks
Edit
Other Photobooks
Edit
Magazines
Edit
Cover Girl
Edit
[2013.10.24] Weekly Famitsu Taiwan Vol.457
Featured on the Cover
Edit
TV Programs
Edit
TV Dramas
Edit

[2011] Michishige Sayumi no "Mobekimasutte Nani??" (道重さゆみの『モベキマスってなに??』)
[2012–2013] Honki DE Hichou! (本気DE飛跳!) (Fanclub exclusive)
[2012] Guest, Maachan (ゲスト、まぁちゃん。)
[2013–] Hello! Project Station (ハロ!ステ)
[2012–] Morning Musume no Morning Jogakuin ~Houkago Meeting~ (モーニング娘。のモーニング女学院~放課後ミーティング~)
She is the sixth Morning Musume member to come from the Hokkaido prefecture.
Takagi Sayuki has said that she heard that Sato can see fairies.
She has a very cheerful character.
She is often tired.
Her mom is a huge fan of Morning Musume.
She blew a kiss during her second time on stage and called it a "MasaKiss".[13]
She is the only 10th generation member that has not had past experience in the entertainment industry.
Sato, Fukumura Mizuki and Nonaka Miki are the only three Morning Musume members to be left handed.
Her rivals are Ishida Ayumi and Oda Sakura.
She and Suzuki Kanon are known for having perfect pitches when it comes to recognizing notes played on the piano.[14]
She spoke English until she was five years old because she grew up watching Disney Channel shows (and still watches them despite no longer understanding the language). When she began kindergarten she had to start using Japanese.
She has the same birthday as Morning Musume 5th generation member Konno Asami, former Hello Pro Kenshuusei member Maeda Irori and current Hello Pro Kenshuusei member Danbara Ruru.
She usually forgets and stumbles on speaking lines on stage.
She is known to be affectionate with fellow members, particularly sharing hugs with Tanaka Reina and Michishige Sayumi.
She said on a radio show that she'd like to go and see all of America.
Both Tsunku and Oda Sakura stated in separate interviews that she is a genius.
She is afraid of chicks, which bears resemblance to Ishikawa Rika who is an ornithophobe.[15]
In elementary school, she was called Maasa a lot because of her name Masaki, and her resemblance to Sudo Maasa from Berryz Koubou.
She has played the piano since she was two and has said that if she were not a member of Morning Musume, she would want to be a piano teacher.
Practiced drums starting in her third year of elementary school, but stopped in 2010.
She is practiced to competition level obstacle jumping in horse back riding.
She began ballet in second grade to help her fix her posture. However, by the time she became a Morning Musume member, she had already quit.
She had said that she wouldn't allow any 12th generation member to get the light blue member color.[citation needed]
During Morning Musume no Morning Jogakuin ~Houkago Meeting~, Sato talked admiringly about ANGERME member Sasaki Rikako.
Michishige Sayumi said that one of her dreams is for her sister Aneshige and Sato to meet up.
Kudo Haruka said that Sato can communicate with aliens, while Oda Sakura finds Sato's disappearances a mystery,[16] and believes that there is no person who could beat Sato in communication skills. Oda once said in an old interview that Sato could be the next evolution of the human race.[17]
Tsunku commented: "She keeps acting the youngest one, but she's quite clever. She's bad at studying, but somehow she has the ability to pull through, making her a smart girl in one way. But if she sees this she'll just think she's smart, and that's kinda scary... Work hard!"[18]
Their manager asked her to make something with someone (from the management) for the 12th generation to practice their sense of rhythm. But before they could, she'd already made it all by herself: a CD of her own composition.[19][20]
3 of 4 members in the 12th generation had said that Sato was a genius, first by Nonaka Miki in her blog, then Makino Maria in her blog. [21]

Nonaka: She was talking about "bringing everyone together", and she's been helping 12th gen. with dancing, and has been teaching me a lot. Up to the really small details of the dance. So, Since I really love Sato-san's dancing, I want to become like that too! I really love Sato-san's dancing. It's my goal. And, I also think Sato-san's words are amazing, to the point that one day I'd like her to write some sort of poem collection, and make it into a book. If Sato-san were to release a book, I'd definitely buy many copies (laugh).
Makino: Though I always think it, Sato-san is such a genius. What she says, what she thinks, all the questions she has... She's not a normal person, or rather, her way of looking at things is different from everyone else's.
Ogata Haruna: Sato-san is a genius. Like the metaphors she uses to talk... I think that sort of thing is amazing. It's like she's not human (ningen janai). Someone who can do anything.

Oda Sakura as well said in the radio show Morning Jogakuin that she would like to learn the genius of Sato. She also said that Sato composes music at home like it's her side job. [17] She even does some recording in the car.
She uses an iPad application to create songs using drums, piano, and guitar. She added Oda Sakura's voice to a song and made her own version of "Fantasy ga Hajimaru" (Masaki Version) featuring Oda.[21] Sato also does programmed drum beats, EDM, vocal things, key modulations.[22]
She had created her own song titled "Jinsei wa Iroiro Aru♪" (人生はいろいろあーる♪). When she heard that Fukumura Mizuki had become leader, she imagined Fukumura-san's face and earnestly wrote a song about her. But when it was finished, she felt embarrassed and did not show the completed song to her. Only Oda has heard the full song.[21]
She has a habit of smelling people, especially those who wear good perfume.
During handshake events she has been known to spray perfume on fans. After one event, the occurrence trended on Twitter.[23]
She was called "the monster overflowing with talents," in the headline of a April 2015 interview with LoGirl.[19]
She can imitate the singing voices of some aces and Hello! Project's best vocalists, such as Tanaka Reina, Fujimoto Miki, Sugaya Risako, and Sayashi Riho. Fans sometimes find it hard to distinguish her powerful vocals from Oda Sakura's vocals.
Miyamoto Karin said on the au headline web show Idol Mou Icchou that Sato always says "I can't do it", but when things begin, she suddenly changes like someone else and works it out. Miyamoto thinks of herself as a hard worker who can achieve only by practice, while Sato is gifted by nature. Miyamoto declared: "I want to beat her gifted talent with my effort." The host (known as Gurasu-san, a fan of Sato as well) says Sato is in some respects a tensai (genius), which Miyamoto agreed with.[24]
Lyricist and musical teacher Niira Etsuko told the behind-the-scenes story about the song "Princess Margaret" from LILIUM -Lilium Shoujo Junketsu Kageki- in a YouTube video.[25] According to her, the arrangement of the song was mostly done by Sato. The original demo was only 1:15~1:25, which Sato changed to 1:26~1:35. Niira said Sato is genius and you can't easily find someone like her in Japan. Sato was scolded for adding too much to the arrangement, but Niira says it's her fault because she's the one who approved it. Lastly, she said that changing other's work to the extent that you are scolded for it is amazing and that Sato hit the nail on the head musically. "From the point of view of normal Japanese woman or their peace-at-any-price principle, Maa-chan is the one who causes trouble... I can see why she likes Reina," she said with a laugh.
HKT48 member Sashihara Rino is a big fan of hers.[26] Ito Chiyuri from Team Syachihoko and LingLing from BiSH are confessed fans of Sato as well[27]
She shares the same last name with Up Up Girls (Kari) member Sato Ayano and Hello Pro Kenshuusei Hokkaido member Sato Hikari.
Oda Sakura and Iikubo Haruna said that Sato mistook the lyrics in "Utakata Saturday Night!". Sato often sung the line is "ato mawashite" (後回して; put it off later) as "atama mawashite" (頭回して; turn your head), but has since begun to sing it normally.[28] You can see her lipsync it like this in her solo version.

Oda also said that Nonaka Miki's younger sister noticed this while watching the MV and asked Nonaka: "This part... did Sato-san sang 'atama mawashite', onee-chan?" Then they asked Sato directly and she said she really thought it was "atama mawashite".

In September 2016, Momoiro Clover Z member Sasaki Ayaka said on her radio show that Sato was currently her favorite idol.[29]
Reference
Edit
External Links
Edit
Ad blocker interference detected!
Wikia is a free-to-use site that makes money from advertising. We have a modified experience for viewers using ad blockers

Wikia is not accessible if you've made further modifications. Remove the custom ad blocker rule(s) and the page will load as expected.