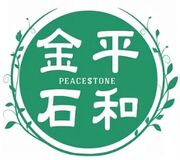 PEACE$TONE is a band featuring Fukuda Asuka. The band was founded on February 14, 2011, marking Fukuda's return to the music industry after her graduation from Morning Musume in 1999. They are under Star Line Music.[1]
asuka (vocals)
TERRA (vocals)
Yaman chang (guitar)
Discography
Edit
Albums
Other
[2013.01.15] Bakufu Tribute Complete (爆風トリビュートComplete) (BAKUFU-SLUMP tribute album) (#10 Shuukan Tokyo "Shoujo A")
Original songs (demos)
Kokoro no Mama ni (心のままに)
That's Amore ~Datsumou Musume no Theme~ (That's Amore~脱毛娘のテーマ~)
References
Edit
External Links
Edit
Ad blocker interference detected!
Wikia is a free-to-use site that makes money from advertising. We have a modified experience for viewers using ad blockers

Wikia is not accessible if you've made further modifications. Remove the custom ad blocker rule(s) and the page will load as expected.