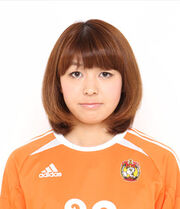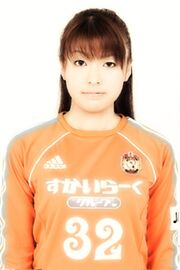 Nagai Saki (永井沙紀) is a member of Hello! Project as a player for Gatas Brilhantes H.P.. Her current Gatas uniform number is #32. She is currently a reserve player for Gatas.
Name: Nagai Saki (永井沙紀)
Hello! Project Status:
Date Of Birth: February 15, 1989
Blood Type: O
Trademark: Eyebrows
Nagai has said that the feature that sticks out most from her are her eyebrows.
She is one of four other girls who joined Hello! Project just to be a member of Gatas Brilhantes H.P..
Ad blocker interference detected!
Wikia is a free-to-use site that makes money from advertising. We have a modified experience for viewers using ad blockers

Wikia is not accessible if you've made further modifications. Remove the custom ad blocker rule(s) and the page will load as expected.