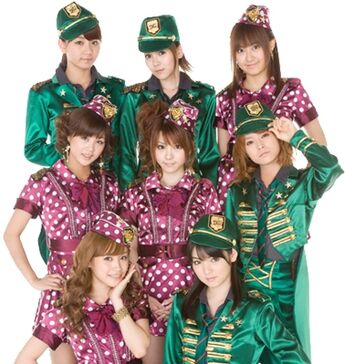 Muten Musume (むてん娘。) is an all-member unit from Morning Musume created for the release of the single "Appare Kaitenzushi!". The unit was created to spread the sushi culture around the world and the promotion of a sushi chain in Kansai. Each Morning Musume member is represented by a different character and name featuring the favourite food of each one.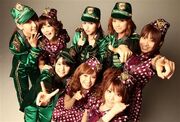 Discography
Edit
Compilations / Other
Edit
[2010.12.15] Hello! Project - Petit Best 11 (#2 Appare Kaitenzushi! (Kura sushi ver.))
Muten Musume Characters
Edit
Ad blocker interference detected!
Wikia is a free-to-use site that makes money from advertising. We have a modified experience for viewers using ad blockers

Wikia is not accessible if you've made further modifications. Remove the custom ad blocker rule(s) and the page will load as expected.