Ad blocker interference detected!
Wikia is a free-to-use site that makes money from advertising. We have a modified experience for viewers using ad blockers

Wikia is not accessible if you've made further modifications. Remove the custom ad blocker rule(s) and the page will load as expected.
Morozuka Kanami
諸塚香奈実
Background Information
Also Known As
Mororin
Born
November 1, 1989
Origin
Saitama Prefecture, Japan
Blood Type
A
Zodiac Sign
Scorpio
Height
160cm
Genres
Japanese Pop
Occupation
Singer
Years Active
2004-present
Label
zetima , NICE GIRL Project!
Associated Acts
Hello Pro Kenshuusei, THE Possible, AKIHABARA Backstage pass
Blog
http://ameblo.jp/morozuka-kanami/
Twitter
http://twitter.com/#!/kanami_moroduka

THE Possible

Information
Morozuka Kanami (諸塚香奈実) is a member of the THE Possible under NICE GIRL Project!, she is a former member of Hello Pro Egg.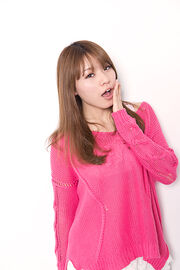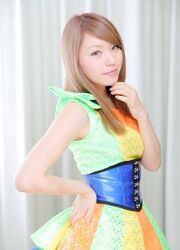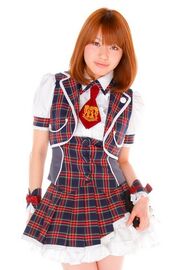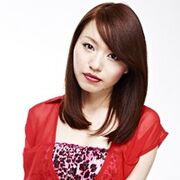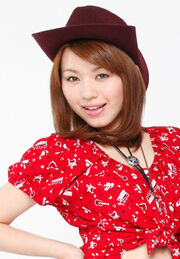 From June 7-13, Morozuka participated in the stage-play "Himeyuri no Hana wo Yurasu Kaze".[1]
On October 13, she graduated from Hello Pro Egg along with the other members of THE Possible.
Name: Morozuka Kanami (諸塚香奈実)
Nickname: Mororin, Kanami, Kanamin
Birthdate: November 1, 1989
Birthplace: Saitama Prefecture, Japan
Blood type: A
Height: 160 cm
Western Zodiac: Scorpio
Eastern Zodiac: Snake
Current Boom: Super Mario 3
Hobbies: Shopping, Eating, Twilight, Playing, Sleeping, Dancing, not doing anything while watching the sky and listening to her favorite music
Special Skills: Sleeping anywhere, orderliness, stretching exercises, housework, funny expressions, losing things
Likes: Minnie Mouse Slippers
Dislikes: Studying
Favorite Season: Spring, Winter
Favorite animal: Raccoon dog
Favorite Colors: Primary colors (red, green, blue)
Favorite Characters: Minnie Mouse, Hello Kitty, Mickie Mouse
Favorite Foods: Mango
Least Favorite Food: Celery
Animal she compares herself to: Raccoon Dog (tanuki)
H!P Member she aims to be like: Goto Maki
Close friends: Aoki Erina
Siblings: 2 big brothers
Hello! Project Groups:
NICE GIRL Project! Groups:
Singles Participated In
Edit
THE Possible
Edit
Yabe~Nabe~ na Atsuryoku Be~na~ (with Oto no Moto (Fujii Takashi & Tsubaki Oniyakko))
Ganbarou Nippon Ai wa Katsu Singers
Edit
Discography
Edit
Solo Songs
Edit
Featured Singles
Edit

[2011.07.06] Motto Moromoro OK! (もっとモロモロOK!)
Select Concerts
Edit
[2006.04.01] Tokito Ami Hatsu Live '06 Haru ~The Nakano Sampler~ (時東ぁみ初ライブ '06春 ~ザ・中野サンプラ~)
[2006.08.18] Tokito Ami Live '06 Natsu ~Bon Ake Hyper GIG~ (時東ぁみライブ '06夏 ~盆明けハイパーGIG~)
[2006.07.02] Doutoku Joshi Tandai Eko Ken (道徳女子短大 エコ研)
[2006] Himeyuri no Hana wo Yurasu Kaze ( ひめゆりの花を揺らす風)
[2006] CRY FOR HELP! ~Uchuu Station Chikaku no Baiten ni te~ ( CRY FOR HELP!~宇宙ステーション近くの売店にて~)
References
Edit
External Links
Edit
Ciao Bella Cinquetti / THE Possible
Current Members

1st Gen: Morozuka Kanami, Hashimoto Aina (SL)
2nd Gen: Okada Robin Shouko (L), Goto Yuki
Former Members

1st Gen: Ose Kaede, Akiyama Yurika
Singles

Indies: 01, 02, 03, 04, 05, 06, 07, 08
Major: 01, 02, 03, 04, 05, 06, 07, 08, 09, 10
Collaboration: 01, 02, 03, 04
Live: 01, 02, 03, 04
Albums

Original: 01, 02, 03
Mini: 01
Best: 01, 02