Keep Honest Material
Please help this wiki community keep honest material by adding reference.
Any out of the ordinary information without references will be removed within 3 months.
Morozuka Kanami (諸塚香奈実) is a member of the Ciao Bella Cinquetti under UP-FRONT CREATE. She is a former member of Hello Pro Egg.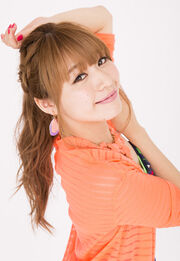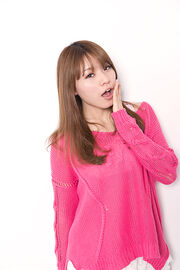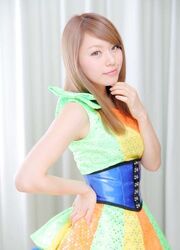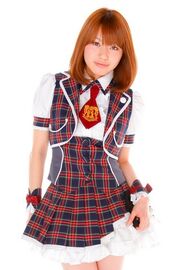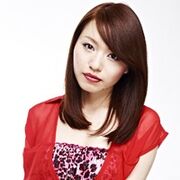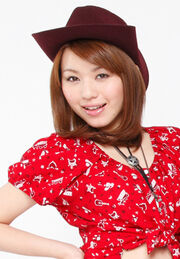 From June 7-13, Morozuka participated in the stage-play "Himeyuri no Hana wo Yurasu Kaze".[1]
On October 13, she graduated from Hello Pro Egg along with the other members of THE Possible.
Name: Morozuka Kanami (諸塚香奈実)
Nickname: Mororin, Kanami, Kanamin
Birthdate: November 1, 1989
Birthplace: Saitama Prefecture, Japan
Blood type: A
Height: 160 cm
Western Zodiac: Scorpio
Eastern Zodiac: Snake
Current Boom: Super Mario 3
Hobbies: Shopping, Eating, Twilight, Playing, Sleeping, Dancing, not doing anything while watching the sky and listening to her favorite music
Special Skills: Sleeping anywhere, orderliness, stretching exercises, housework, funny expressions, losing things
Likes: Minnie Mouse Slippers
Dislikes: Studying
Favorite Season: Spring, Winter
Favorite animal: Raccoon dog
Favorite Colors: Primary colors (red, green, blue)
Favorite Characters: Minnie Mouse, Hello Kitty, Mickie Mouse
Favorite Foods: Mango
Least Favorite Food: Celery
Animal she compares herself to: Raccoon Dog (tanuki)
H!P Member she aims to be like: Goto Maki
Close friends: Aoki Erina
Siblings: 2 big brothers
Hello! Project Groups:
NICE GIRL Project! Groups:
Singles Participated In
Edit
Ciao Bella Cinquetti
Edit
Yabe~Nabe~ na Atsuryoku Be~na~ (with Oto no Moto (Fujii Takashi & Tsubaki Oniyakko))
Ganbarou Nippon Ai wa Katsu Singers
Edit
Discography
Edit
Solo Songs
Edit
Featured Singles
Edit

[2011.07.06] Motto Moromoro OK! (もっとモロモロOK!)
Select Concerts
Edit
[2006.04.01] Tokito Ami Hatsu Live '06 Haru ~The Nakano Sampler~ (時東ぁみ初ライブ '06春 ~ザ・中野サンプラ~)
[2006.08.18] Tokito Ami Live '06 Natsu ~Bon Ake Hyper GIG~ (時東ぁみライブ '06夏 ~盆明けハイパーGIG~)
[2006.07.02] Doutoku Joshi Tandai Eko Ken (道徳女子短大 エコ研)
[2006] Himeyuri no Hana wo Yurasu Kaze ( ひめゆりの花を揺らす風)
[2006] CRY FOR HELP! ~Uchuu Station Chikaku no Baiten ni te~ ( CRY FOR HELP!~宇宙ステーション近くの売店にて~)
Honorary Titles
Edit
Honorary titles

Preceded by
First

Oldest member of Ciao Bella Cinquetti
2006-present

Succeeded by
Incumbent
References
Edit
External Links
Edit
Ciao Bella Cinquetti / THE Possible
Current Members

1st Gen: Morozuka Kanami, Hashimoto Aina (SL)
2nd Gen: Okada Robin Shouko (L), Goto Yuki
Former Members

1st Gen: Ose Kaede, Akiyama Yurika
Singles

Indies: 01, 02, 03, 04, 05, 06, 07, 08
Major: 01, 02, 03, 04, 05, 06, 07, 08, 09, 10, 11, 12
Collaboration: 01, 02, 03, 04
Live: 01, 02, 03, 04
Digital: 01
Albums

Original: 01, 02, 03, 04
Mini: 01
Best: 01, 02