Keep Honest Material
Please help this wiki community keep honest material by adding reference.
Any out of the ordinary information without references will be removed within 3 months.
Morito Chisaki
森戸 知沙希

Morito Chisaki promoting "Furari Ginza"
Background Information
Also Known As
Chii (

ちぃ

?

), Chii-chan (

ちぃちゃん

?

)
Born
February 19, 2000
Origin
Tochigi, Japan
Blood Type
A
Zodiac Sign
Aquarius
Height
151.9cm[1]
Genres
J-Pop
Occupation
Model, Idol, Singer
Years Active
2011-present
Label
zetima
Associated Acts
CoCoRo Gakuen, Country Girls, Hello! Project Station Dance Club, Morning Musume, Minis?
Blog
Morning Musume 13ki 14ki Official Blog
Country Girls Official Blog

Morning Musume

Information
Joined
June 26, 2017
Generation
14th Generation
Member Color

     

 White
Debut Single
Jama Shinai de Here We Go! / Dokyuu no Go Sign / Wakain da shi!
Time in Group
1 Year, 5 Months, 20 Days

Country Girls

Information
Joined
November 5, 2014
Generation
5th Generation (Unofficial)
Member Color

     

 Orange
Debut Single
Itooshikutte Gomen ne / Koi Dorobou
Time in Group
4 Years, 1 Month, 11 Days
Official Autograph
Morito Chisaki (森戸知沙希) is a Japanese pop singer signed under Hello! Project. She is a 14th generation member of Morning Musume[2] and a member of Country Girls.[3][4]
Prior to joining Hello! Project, she was a member of the local idol group CoCoRo Gakuen.
Biography
Edit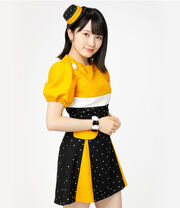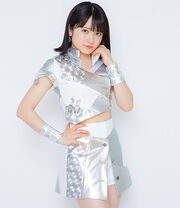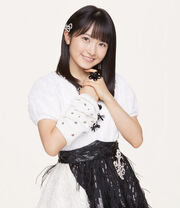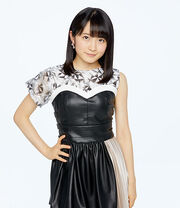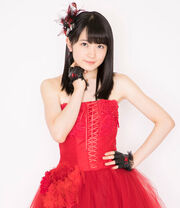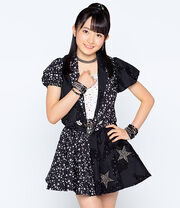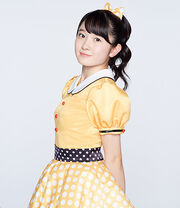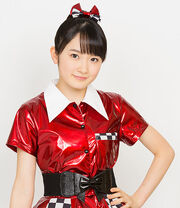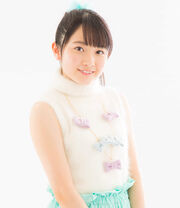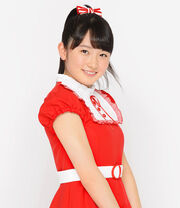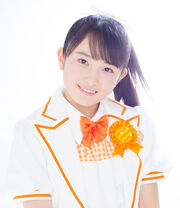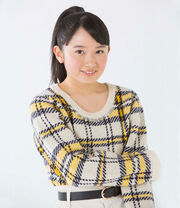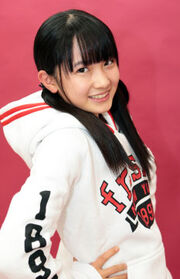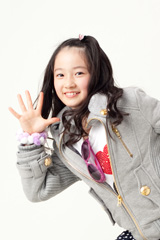 Early Life
Edit
Morito Chisaki was born on February 19, 2000 in Tochigi, Japan. She attended the Star Project Academy dance school.
In spring and summer 2014, Morito participated in the Morning Musume '14 <Golden> Audition! for an opportunity to become a 12th generation member, but failed to join the group.[4]
On November 1, Morito graduated from CoCoRo Gakuen.[5]
On November 5, it was announced that Morito was added to Country Musume, now called Country Girls, alongside Yamaki Risa, Inaba Manaka, Shimamura Uta and Ozeki Mai.[3][4]
On September 8, Morito released her first solo e-Hello! Blu-ray, Greeting ~Morito Chisaki~.
In December, Morito Chisaki was added to the Hello! Project Station Dance Club.
On February 19, Morito celebrated her 16th birthday at a special event titled Country Girls Morito Chisaki Birthday Event 2016, featuring two performances in Tokyo. On the same day, Morito released her first mini solo photobook titled Morito Chisaki Mini Photobook "Greeting -Photobook-".
On June 24, it was announced Morito would become the new ambassador for Tochigi Prefecture. A formal event and a mini live with all of Country Girls were held at the VERY GOOD LOCAL Tochigi Fair on July 3.[6]
On January 13, it was announced that Morito would release her first solo photobook, Morito Chisaki, on February 19.[7]
On February 20, Morito celebrated her 17th birthday at an event titled Country Girls Morito Chisaki Birthday Event 2017, featuring three performances at TOKYO FM HALL.
Morito became a regular on the Tochigi travel show Tochigi Hatsu! Tabi Suki! beginning from April 6.[8]
On June 9, it was announced that Country Girls would be ceasing regular activities and that three of the members, including Morito, would be transferring to other Hello! Project groups for their main activities as concurrent members.[9][10] On June 26, through a special episode of Hello! Project Station, it was revealed that Morito would be joining Morning Musume '17 as a new 14th generation member.[11][12] She began performing with group in the Hello! Project 2017 SUMMER concert tour and in their upcoming fall tour.[2][13][12]
On June 28, Morito released her first solo image Blu-ray, Chisaki in Paradise.
On August 24 and 31, Morito made her first two appearances in the 12th generation and 13th generation members' weekly radio show Morning Musume '17 no Morning Diary.[14] On the day of her second broadcast, it was announced she would become a regular from then on.[15]
On February 19, Morito celebrated her 18th birthday at an event titled Morning Musume '18 / Country Girls Morito Chisaki Birthday Event, featuring two shows at Yamano Hall.
On May 27, the Fami Hello! PHOTOBOOK was released, including Morito's gravure that was originally published in a March 2016 issue of Weekly Famitsu.[16]
On October 15, former Berryz Koubou member Kumai Yurina released Complex ni Sayounara!, a joint book with four of the shortest current members in Hello! Project: Morito, Yokoyama Reina, Kamikokuryo Moe, and Funaki Musubu who have been named Minis?.[17]
Personal Life
Edit
Morito has an older sister nicknamed Chako (ちゃこ). They were both members in CoCoRo Gakuen.
Her family has a pet dog named Pon-chan that is a Pomeranian and Toy Poodle mix.[18]
When Morito joined Country Girls in November 2014, she was a third year middle school student. On March 8, 2015, she graduated from middle school.[19]
Morito started high school on April 8, 2015.[20] On March 24, 2018, she announced that she graduated.[21][22]
The following list are notable friendships Morito Chisaki has acquired:
Morito's given name, Chisaki, is said to have no particular meaning. However, Morito also heard that because her older sister's name starts with "Chi", her parents wanted to give her a three-character name also starting with "Chi".[23]
Name: Morito Chisaki (森戸知沙希)
Nicknames: Chii (ちぃ), Chii-chan (ちぃちゃん)
Birthdate: February 19, 2000[24]
Birthplace: Tochigi, Japan[24]
Blood type: A[24]
Height: 151.9cm[1]
Hello! Project Status:

2014-11-05: Country Girls member
2017-06-26: Morning Musume member

Morning Musume Color: White[25]
Country Girls Color: Orange
CoCoRo Gakuen Color: Orange[26]
Hello! Project Groups:
Other Groups:
Discography
Edit
Solo Blu-rays
Edit
Solo Fanclub DVDs
Edit
Publications
Edit
Solo Photobooks
Edit
TV Programs
Edit
[2015] Country Girls no Tadaima Radio Kenshuuchuu!! (カントリー・ガールズの只今ラジオ研修中!!)
[2015-] Country Girls no Tadaima Radio Housouchuu!! (カントリー・ガールズの只今ラジオ放送中!!)
[2017-] Morning Musume '17 no Morning Diary (モーニング娘。'17のモーニングダイアリー)
[2018-] Morning Musume '18 no Morning Jogakuin ~Houkago Meeting~ (モーニング娘。'18のモーニング女学院〜放課後ミーティング〜)
She thinks she's like a dog.
She participated in a number of dance competitions between 2011 and 2012.
In 2011 and 2012, she modeled for SDM (STREET DANCE MAGAZINE) teens.
Within Country Girls, her rivals were Inaba Manaka and Shimamura Uta.
When she was younger, her favorite celebrities were Amuro Namie and Kaze.
When she was younger, her dreams were to become a (dance) instructor, a model or a back dancer.
She is the first member of Country Girls and Morning Musume to be from Tochigi prefecture.
She is the first member of Morning Musume to have a white image color, and one of only two Hello! Project members to have the color, the other being Ceng De Ping from Ice Creamusume.
If she could be reborn as someone else, she would be Michishige Sayumi because everyone thinks she is cute and she has self-confidence in the fact that she is cute.[23]
If she did not become an idol, she would like to work at an ice cream shop.[23]
Along with Fujimoto Miki, she is one of two members to fail a Morning Musume audition and then join the group without having to audition.
References
Edit
External Links
Edit