Kominato Miwa (小湊美和) is a Japanese folk singer and a former member of Taiyou to Ciscomoon. She first left the group after their single Magic of Love in 1999, but later rejoined before DON'T STOP Renaichuu. In 2000, she was part of the Hello! Project shuffle unit Aoiro 7.
She was part of the ASAYAN Sharan Q Audition, the same one where Heike Michiyo and the original 5 members of Morning Musume were a part of, but had to bow out to give birth to her second child. She was then given a chance in the audition that resulted in her being selected as part of Taiyou to Ciscomoon along with RuRu, Inaba Atsuko, and Shinoda Miho.
She later performed alongside with her brother, Kominato Akihisa, in the group Priest, a minyo-inspired band. They released their first single, Sotoyama-bushi, on August 19, 2003. They also released their first mini-album, Mahora no Tsuki, on July 8, 2006.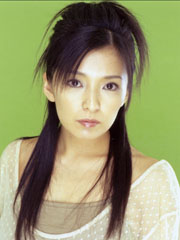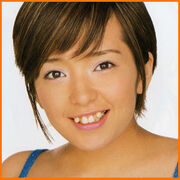 Singles Participated In
Edit
Taiyou to Ciscomoon
Aoiro 7
Priest
Discography
Edit
External Links
Edit
Taiyou to Ciscomoon / T&C Bomber
Former Members

Shinoda Miho, Inaba Atsuko, RuRu, Kominato Miwa
Singles

01, 02, 03, 04, 05, 06, 07, 08
Albums

Original: Taiyo & Ciscomoon 1, 2nd STAGE
Best: Taiyo to Ciscomoon / T&C Bomber Mega Best