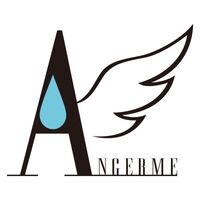 June 25, 2015 - New Audition for ANGERME 4th Generation

On Hello! Project Station #123 a new audition was announced, 2015 ANGERME Shin Member Audition. Recent mistakes made on another audition website hinted toward an impending ANGERME audition, but now it's official.
The requirements are like those of most recent H!P auditions: females from age 10-17 who aren't currently with an agency. Applications will be taken from July 2 - August 16. There is not currently a website for the audition.
This is the second audition for S/mileage / ANGERME. In 2011 the S/mileage Shin Member Boshuu! resulted in the 2nd generation members, while 1st and 3rd generations were drawn from the Egg / Kenshuusei program without an audition.
---
June 14, 2015 - Kobushi Factory Major debut announcement

During the first day of June Nama Tamago Show! it was announced that Kobushi Factory will have their major debut this fall. Their first major single, Dosukoi! Kenkyo ni Daitan / Ramen Daisuki Koizumi-san no Uta / Nen ni wa Nen (Nen'iri Ver.), is set to be released on September 2, 2015.
"Ramen Daisuki Koizumi-san no Uta" is a cover of a Sharan Q song, and is the theme for the drama Ramen Daisuki Koizumi-san.
---
Singles

Albums

DVDs/Blu-ray

Photobooks
Singles

Albums

DVDs/Blu-ray

Photobooks
Current

Upcoming
Sister Wikis
Related Websites
October 14, Happy Birthday!

October 19, Coming Soon

October 20, Coming Soon
Note: All birthdays are based on JST Time.
Release Date: October 28, 2015
(Week 142)
Favorite Week End Survivor Song:
Never heard these songs? Listen to them here
Week #141 Results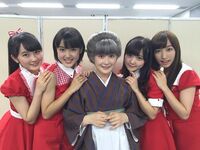 Favorite Country Girls 2nd Single A-side: Wakatteiru no ni Gomen ne
Wakatteiru no ni Gomen ne (72 Votes)
Tamerai Summer Time (30 Votes)
Member of the Month
Niinuma Kisora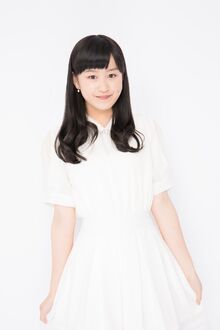 This month's featured member is Tsubaki Factory's Niinuma Kisora.
1999 - LOVE Machine VHS is released. (Morning Musume single)
Helping out
This is an open Wiki that anyone can edit. To write a new article, just enter the article title in the box below.
For more information please visit the Helping out and Guidelines pages.