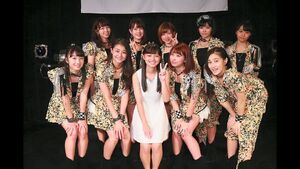 November 11, 2015 - Kamikokuryo Moe Becomes Only ANGERME 4th Generation Member

At a release event for their latest single, the results of this year's ANGERME audition were announced. The sole winner: Kamikokuryo Moe.
A 16-year old first-year high-schooler from Kumamoto, Moe is new to the company, in contrast to the third generation which came entirely from the Kenshuusei.
No word on exactly when she will start performing regularly with the group, but early next year is a safe guess. This will bring the group back to 9 performing members following the graduation of first generation member Fukuda Kanon on November 29.
---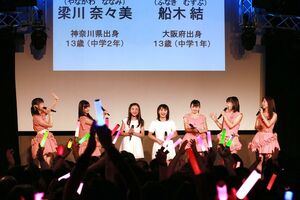 November 5, 2015 - Country Girls Adds Two Members

In its early active years, the original Country Musume's lineup was frequently changing. The resurrected Country Girls continues this tradition on the anniversary of their announcement by adding two new members, both from Hello Pro Kenshuusei.
Funaki Musubu was one of the seven finalists in the first Morning Musume 12th gen audition. Though there were no winners, all finalists joined Kenshuusei in late 2013, including fellow Country Girls member Yamaki Risa. Being born May 2002, she becomes the new youngest member of Hello! Project.
Yanagawa Nanami is one of the most recent additions to Kenshuusei, joining in April of this year. She is also 13, having been born in January 2002.
---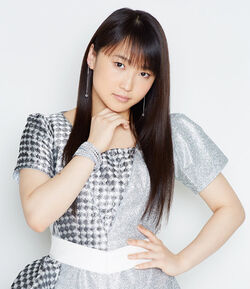 October 29, 2015 - Sayashi Riho to Graduate from Morning Musume at Year's End

In a surprise announcement, Sayashi Riho has said she will be graduating from Morning Musume on December 31, the last day of Morning Musume '15. However, she will remain part of Hello! Project. It is said that in the future she will increase her focus on dancing.
Sayashi joined Morning Musume in early 2011 as part of the 9th generation, and is the first of her generation to graduate.
Statements from staff and Riho herself translated into English can be read at UP-FRONT LINK.
---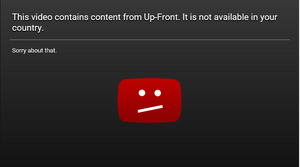 October 25, 2015 - Hello! Project Videos Blocked from U.S. Viewing on YouTube

Recently people in the U.S. have found themselves unable to watch Hello! Project and other UP-FRONT videos online. The culprit, as it turns out, is YouTube RED. The upcoming subscription service allows people to do things like watch YouTube videos without any ads. It requires updating agreements with content providers, some of which have not done so--at least not yet. Without the new agreements signed, YouTube has blocked the videos from being shown. Since YouTube RED is so far only imminent in the United States, only viewers there are currently affected. This affects both videos in the official channels, as well as those uploaded by other people which have been detected to include content in question.
It is unknown whether UP-FRONT will sign the new agreement, or if not whether they will make their videos easily available to U.S. viewers in some other way. Since they do have staff that communicates in English with international fans on Facebook and Twitter, this is likely something that will come up soon.
This article ARAMA! JAPAN has further information, and a large list of Japanese music channels now known to be blocked in the U.S.
---
Singles

Albums

DVDs/Blu-ray

Photobooks
Singles

Albums

DVDs/Blu-ray

Photobooks
Current

Upcoming
Sister Wikis
Related Websites
November 29, Coming Soon

November 30, Coming Soon

December 1, Coming Soon

December 6, Coming Soon
Note: All birthdays are based on JST Time.
Release Date: November 11, 2015
(Week 148)
Favorite Kobushi Factory Vocalist:
Week #147 Results
Favorite Country Girls Vocalist: Tsugunaga Momoko
Tsugunaga Momoko (44 Votes)
Inaba Manaka (37 Votes)
Yamaki Risa (23 Votes)
Morito Chisaki (10 Votes)
Ozeki Mai (9 Votes)
Yanagawa Nanami (5 Votes)
Funaki Musubu (5 Votes)
Member of the Month
Ikuta Erina
This month's featured member is Morning Musume '15's Ikuta Erina.
2002 - Genki Jirushi no Oomori Song / Okashi Tsukutte Okkasui~! releases. (Minimoni, Takahashi Ai, 4KIDS single)
2002 - Genki Jirushi no Oomori Song / Okashi Tsukutte Okkasui~! Single V releases. (Minimoni, Takahashi Ai, 4KIDS single)
2003 - Genshoku GAL Hade ni Yukube! releases. (Goto Maki single)
Helping out
This is an open Wiki that anyone can edit. To write a new article, just enter the article title in the box below.
For more information please visit the Helping out and Guidelines pages.