Home
Talk

24
2,263pages on
this wiki
---

---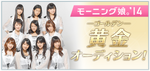 ---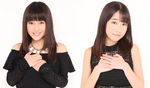 ---
---
---
Latest H!P Releases
Upcoming H!P Releases
Recent Concerts
September 23, Happy Birthday!

Goto Maki (29th)

September 26, Coming Soon

Chelsea Ching (32nd)

October 3, Coming Soon

Hashimoto Aina (22nd)

Note: All birthdays are based on JST Time.
Release Date: October 1, 2014
(Week 105)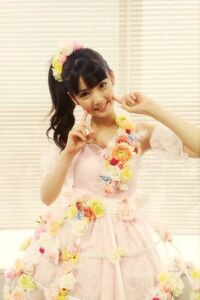 Favorite Morning Musume 14's Generation - 6th Generation
Favorite Morning Musume Single Outfits:
PLEASE ONLY VOTE ONCE
Week 104 Results -
6th Generation (106 Votes)
9th Generation (92 Votes)
10th Generation (57 Votes)
11th Generation (23 Votes)
Sister Wikis
Related Websites
Helping out
This is an open Wiki that anyone can edit. To write a new article, just enter the article title in the box below.
For more information please visit this help page
Hello! Project Wiki Rules
The pictures in the members pages have to be a reasonable size.
Do not re-upload pictures that have already been uploaded or posted.
Wait the date of a member's graduation to change their Honorary Titles.
Respect what others have written on the wiki.
You may either add to what others have written, make revisions to something, or begin something new on the wiki.
Use correct spelling and grammar on the wiki. Remember that what goes up on the wiki, goes up for the world to see. This is published writing, not a draft.
Use appropriate language. Do not use any language that could be interpreted as mean to others.
Any factual information must be accurate.
Do not create pages that aren't about Hello! Project or TNX. If you want to talk about a Hello! Project member, please create a blog about it.
Do not erase a users information or pictures on the members, singles and albums pages.
The Wiki is not a competition with the users, have fun with the Wiki.
Users can not categorize themselves with categories.
Do not redirect categories to the groups pages.
There can only be 3 videos on the Main Page.
Do not post comments in all caps.