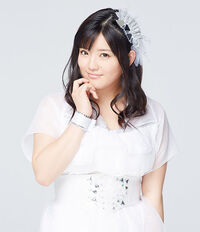 February 7, 2016 - Suzuki Kanon to Graduate from Morning Musume '16 and Hello! Project

Suzuki Kanon has announced she will be graduating from Morning Musume '16 and Hello! Project, in order to continue her studies toward a life where she can help people. She will graduate at the end of Morning Musume '16's spring tour. Kanon joined Morning Musume in early 2011 as part of the 9th generation.
English translations of full statements from her and the director of UP-FRONT PROMOTION can be found at UP-FRONT LINK using the link below.
Source: UP-FRONT LINK, Hello! Project
---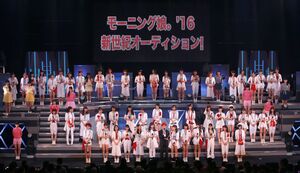 January 2, 2016 - Morning Musume 13th generation audition announcement

At the first live of the Hello! Project 2016 WINTER ~DANCING! SINGING! EXCITING!~ concert tour audition for the 13th generation of Morning Musume titled "Morning Musume '16 Shinseki Audition" has been announced.
The applicants have to be between 10 and 17 years old, application deadline is February 14, 2016.
Source: UP-FRONT LINK, Audition website
---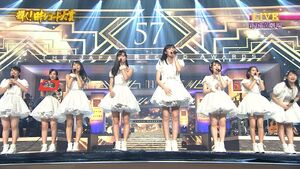 December 30, 2015 - Kobushi Factory granted Best Newcomer Award

At the 57th Japan Record Awards live TBS broadcast, Kobushi Factory was announced as the winner of the Best Newcomer Award.
Kobushi Factory was formed on January 2, 2015, and had their major debut on September 2, 2015. Their first year as a group, already marked with successes such as their debut and first live tour, comes to a fitting end with this significant award.
Source: TBS Twitter
---
Singles

Albums

DVDs/Blu-ray

Photobooks
Singles

Kobushi Factory - Sakura Night Fever / Chotto Guchoku ni! Chototsu Moushin / Osu! Kobushi Tamashii - February 17, 2016
Country Girls - Boogie Woogie LOVE / Koi wa Magnet / Ranrarun ~Anata ni Muchuu~ - March 9, 2016

Albums

TBA

DVDs/Blu-ray

The Girls Live Vol.19 - February 17, 2016
℃-ute Concert Tour 2015 Aki ~℃an't STOP!!~ - February 24, 2016
ANGERME First Concert Tour 2015 Aki "Hyakka Ryouran" - March 2, 2016
Juice=Juice LIVE MISSION 220 in Taipei & Hong Kong - March 2, 2016
The Girls Live Vol.20 - March 9, 2016
Morning Musume '15 Concert Tour Aki ~PRISM~ - March 23, 2016

Photobooks

Kudo Haruka - Harukaze - February 27, 2016
Current

Upcoming
Sister Wikis
Related Websites
February 10, Happy Birthday!

February 12, Coming Soon

February 15, Coming Soon

February 19, Coming Soon
Note: All birthdays are based on JST Time.
Release Date: February 17, 2016
Release Date: February 3, 2016
Category: Favorite 2015 Dancer
Week #6 Results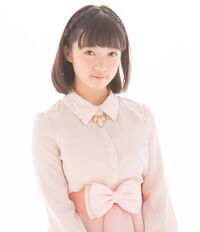 Favorite Tsubaki Factory Dancer: Yamagishi Riko
Yamagishi Riko (51 Votes)
Asakura Kiki (38 Votes)
Kishimoto Yumeno (11 Votes)
Tanimoto Ami (10 Votes)
Ogata Risa (4 Votes)
Niinuma Kisora (3 Votes)
Member of the Month
Suzuki Airi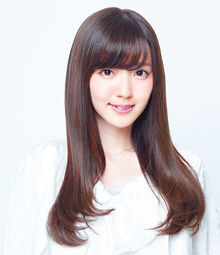 This month's featured member is ℃-ute Suzuki Airi
Helping out
This is an open Wiki that anyone can edit. To write a new article, just enter the article title in the box below.
For more information please visit the Helping out and Guidelines pages.