May 20, 2015 - Fukuda Kanon to graduate from ANGERME and Hello! Project

On the latest Hello! Project Station, Fukuda Kanon announced that sometime this fall she will be graduating from ANGERME and Hello! Project. According to the news article on the Hello! Project website, Kanon plans on returning to university after her departure.
Kanon first joined Hello! Project in 2004 at the age of 9 as one of the first generation members of Hello Pro Egg (now Kenshuusei). In 2009 she became one of the founding members of S/mileage (now ANGERME).
---
April 30, 2015 - New Kenshuusei unit formed, named Tsubaki Factory

A new Hello Pro Kenshuusei unit has been formed in late April 2015. The name Tsubaki Factory is a combination of a plant (Tsubaki meaning Camellia) and the word Factory. Its members and name were helped chosen by former Berryz Koubou member and current Hello! Project Advisor Shimizu Saki. Just like Kobushi Factory the unit is supposed to inherit Berryz Koubou spirit.
Members of Tsubaki Factory are Ogata Risa, Yamagishi Riko, Niinuma Kisora, Tanimoto Ami, Kishimoto Yumeno, and Asakura Kiki. The new group will first perform at the Hello Pro Kenshuusei Happyoukai 2015 ~Haru no Koukai Jitsuryoku Shindan Test~ event on May 4.
---
April 13, 2015 - J-MELO New Song Project with Morning Musume '15

The NHK World television program on Japanese music, J-MELO, is once again taking user input for the creation of a Morning Musume song. In 2013 they took in people's messages on love, and the result was the song What is LOVE?, used for a time as the program's ending theme.
This time there is no set theme--they're asking for ideas, messages, even images that might somehow inspire the song or be used on the show. The site does not make mention of who will actually be writing and composing the song.
---
Latest H!P Releases
Singles

Albums

DVDs/Blu-ray

Photobooks
Upcoming H!P Releases
Singles

ANGERME - Nana Korobi Ya Oki / Gashin Shoutan / Mahou Tsukai Sally - July 22, 2015

Albums

Juice=Juice - TBA - July 15, 2015

DVDs/Blu-ray

Photobooks

TBA
Recent Concerts
Current

Upcoming
Sister Wikis
Related Websites
Hello! Project Wiki Rules
The pictures in the members pages have to be a reasonable size.
Do not re-upload pictures that have already been uploaded or posted.
Wait the date of a member's graduation to change their Honorary Titles.
Respect what others have written on the wiki.
You may either add to what others have written, make revisions to something, or begin something new on the wiki.
Use correct spelling and grammar on the wiki. Remember that what goes up on the wiki, goes up for the world to see. This is published writing, not a draft.
Use appropriate language. Do not use any language that could be interpreted as mean to others.
Any factual information must be accurate.
Do not create pages that aren't about Hello! Project. If you want to talk about a Hello! Project member, please create a blog about it.
The Wiki is not a competition with the users, have fun with the Wiki.
Users can not categorize themselves with categories.
Do not post comments in all caps.
May 28, Happy Birthday!

May 29, Coming Soon

May 31, Coming Soon

June 4, Coming Soon
Note: All birthdays are based on JST Time.
Release Date: April 15, 2015
(Week 129)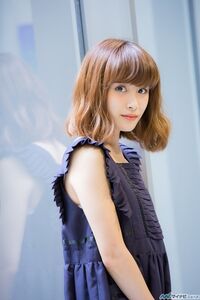 Favorite Morning Musume Leader: Takahashi Ai

Favorite Tsubaki Factory member? :
PLEASE ONLY VOTE ONCE
Week 128 Results -
Takahashi Ai (69 Votes)
Michishige Sayumi (68 Votes)
Yoshizawa Hitomi (28 Votes)
Fukumura Mizuki (18 Votes)
Niigaki Risa (17 Votes)
Iida Kaori (3 Votes)
Nakazawa Yuko (2 Votes)
Yaguchi Mari (1 Vote)
Fujimoto Miki (1 Vote)
Member of the Month
Sudo Maasa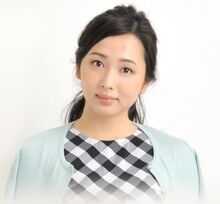 This month's featured member is Berryz Koubou's Sudo Maasa.
2001 - Minimoni Photo Book releases. (Minimoni photobook)
Helping out
This is an open Wiki that anyone can edit. To write a new article, just enter the article title in the box below.
For more information please visit this help page