Home
Talk

25
2,318pages on
this wiki
November 26, 2014 - New leader and sub-leaders of Morning Musume

At Michishige Sayumi's graduation it was announced that the new leader of Morning Musume is Fukumura Mizuki. Iikubo Haruna, who was appointed the sub-leader together with Fukumura in 2013, remains sub-leader and from now on she is sharing the position with Ikuta Erina, who was also appointed by Michishige at her graduation concert.
---
November 5, 2014 - Country Musume is revived as Country Girls

It has been revealed that Country Musume has changed their name to Country Girls and added five new members: Inaba Manaka and Yamaki Risa from Hello Pro Kenshuusei, as well as three newcomers: Morito Chisaki, Shimamura Uta, and Ozeki Mai. Berryz Koubou member Tsugunaga Momoko will also join the group as their "playing manager."
Satoda Mai, who joined the group in 2002, remains a part of the group as their general manager.
The group will debut its new line-up at the Hello! Project concert tour in winter 2015.
---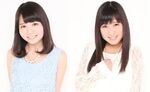 November 4, 2014 - Tanabe Nanami and Yoshihashi Kurumi completed their training within Hello Pro Kenshuusei.

On November 4, it was announced that Tanabe Nanami and Yoshihashi Kurumi ended their Hello Pro Kenshuusei training.
Tanabe joined the program in 2009 as a part of Shugo Chara Egg!. Yoshihashi joined in early 2011 and she had been missing in action since spring 2014.
---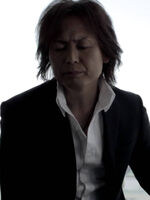 October 17, 2014 - Tsunku's cancer returns

Having announced less than a month ago that his cancer was in remission, Tsunku announced on his blog the unfortunate news that his cancer troubles have continued. He reports that even in September he had symptoms such as pain and swelling which caused him to get another biopsy of his vocal cords. While in New York for Morning Musume's recent concert, he got the news that cancer had been found. He quickly returned to Japan for more surgery, and will be taking time to recuperate.
---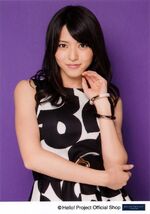 October 8, 2014 - Yajima Maimi will be the next Hello! Project Leader

On October 8, Michishige announced in an interview in New York that she nominated current ℃-ute leader Yajima Maimi to become the next Hello! Project leader once she graduates on November 26.
All previous leaders of Hello! Project were from Morning Musume. With the group mainly consisting teenagers by the time of her graduation, Michishige personally requested that Yajima become the 5th Hello! Project leader.
During the interview, Michishige said that Hello! Project will experience rapid changes with the indefinite hiatus of Berryz Koubou and the name change of S/mileage. She believes that Yajima can do the job. Yajima herself replied, saying that she will do her best.
Once the Morning Musume '14 Concert Tour Aki GIVE ME MORE LOVE ~Michishige Sayumi Sotsugyou Kinen Special~ show at Yokohama Arena concludes, she will become the fifth leader of Hello! Project, and the first Hello! Project leader to not be from Morning Musume.
Sources: SanSpo, 910 percent
---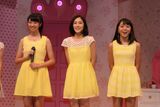 October 4, 2014 - S/mileage 3rd generation members, new name suggestions being taken

As announced at the opening show of SMILE FANTASY!, three members have been picked from Hello Pro Kenshuusei to join S/mileage. They are Murota Mizuki (16), Aikawa Maho (15) and Sasaki Rikako (13). Murota previously auditioned for S/mileage's second generation before becoming a Kenshuusei in 2012. Sasaki was a member of idol group SCK GIRLS before joining the Kenshuusei in 2013. Aikawa is the newest to Hello! Project, becoming a Kenshuusei earlier this year.
Also, the site where you can suggest the new name for the group was opened. Submissions will be accepted through the end of October. This image shows an English translation for the form.
---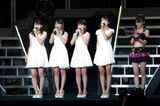 September 30, 2014 - Four picked for Morning Musume's 12th generation

At Morning Musume '14's Nippon Budokan concert, the winners of the Morning Musume '14 (Golden) Audition! were announced. New to Hello! Project are Ogata Haruna (15) and Nonaka Miki (14). Coming from the Kenshuusei are Makino Maria (13) and Haga Akane (12).
Both Makino and Haga had previously auditioned for the group in the "Suppin Utahime" 11th gen audition and the "Mirai Shoujo" first 12th gen audition. It was after the first audition that Makino joined the Kenshuusei, and after the second for Haga.
---
Latest H!P Releases
Singles

Albums

DVDs/Blu-ray

Photobooks
Upcoming H!P Releases
Singles

TBA

Albums

Berryz Koubou - Kanjuku Berryz Koubou The Final Completion Box - January 21, 2015

DVDs/Blu-ray

Petit Best 15 - December 10, 2014
Eizou Morning Musume 8 ~Single M Clips~ - December 10, 2014
℃-ute (910) no Hi Special Concert 2014 Thank You BeriKyuu! in Nippon Budokan - December 17, 2014

Photobooks

TBA
Recent Concerts
Current

Upcoming
2006 - Naked Songs releases. (Matsuura Aya album)
November 29, Happy Birthday!

November 30, Coming Soon

December 1, Coming Soon

December 4, Coming Soon

December 6, Coming Soon
Note: All birthdays are based on JST Time.
Release Date: November 19, 2014
Release Date: November 12, 2014
(Week 112)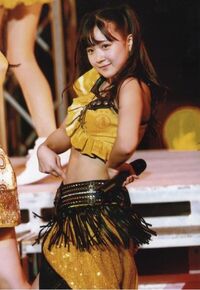 Favorite Country Girls Member - Inaba Manaka
Who would you see in a Karaoke Battle :
PLEASE ONLY VOTE ONCE
Week 111 Results -
Inaba Manaka (78 Votes)
Morito Chisaki (23 Votes)
Shimamura Uta (20 Votes)
Yamaki Risa (20 Votes)
Ozeki Mai (12 Votes)
Sister Wikis
Related Websites
Helping out
This is an open Wiki that anyone can edit. To write a new article, just enter the article title in the box below.
For more information please visit this help page
Hello! Project Wiki Rules
The pictures in the members pages have to be a reasonable size.
Do not re-upload pictures that have already been uploaded or posted.
Wait the date of a member's graduation to change their Honorary Titles.
Respect what others have written on the wiki.
You may either add to what others have written, make revisions to something, or begin something new on the wiki.
Use correct spelling and grammar on the wiki. Remember that what goes up on the wiki, goes up for the world to see. This is published writing, not a draft.
Use appropriate language. Do not use any language that could be interpreted as mean to others.
Any factual information must be accurate.
Do not create pages that aren't about Hello! Project or TNX. If you want to talk about a Hello! Project member, please create a blog about it.
Do not erase a users information or pictures on the members, singles and albums pages.
The Wiki is not a competition with the users, have fun with the Wiki.
Users can not categorize themselves with categories.
Do not redirect categories to the groups pages.
There can only be 3 videos on the Main Page.
Do not post comments in all caps.