Welcome to Hello! Project Wiki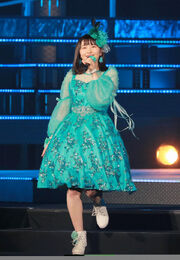 June 20, 2018 - Ogata Haruna graduates from Morning Musume '18 and Hello! Project

On June 20, 12th generation member Ogata Haruna graduated from Morning Musume '18 and Hello! Project, as well as retired from entertainment, in the Morning Musume Tanjou 20 Shuunen Kinen Concert Tour 2018 Haru ~We are MORNING MUSUME~ Final Ogata Haruna Sotsugyou Special at Nippon Budokan.
She announced her graduation in late March after she had passed the entrance exam for a junior college that she then began attending in April. It became difficult for Ogata to continue idol activities due to classes taking up most of her schedule, which led her to make the decision to graduate. After completing junior college, she plans to transfer to a four-year university, which she has wished to attend since she graduated from high school in 2017, but was unable to pass the exam at the time.
Ogata joined Morning Musume in September 30, 2014 as a winner of the Morning Musume '14 <Golden> Audition! alongside Nonaka Miki, Makino Maria, and Haga Akane. She is the first of the four to graduate with a tenure of 3 years and almost 9 months.
Source: BARKS, Nikkan Sports
---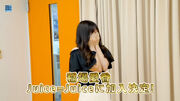 June 13, 2018 - Inaba Manaka joins Juice=Juice

On June 13, it was announced in episode #274 of Hello! Project Station that Inaba Manaka has joined Juice=Juice.
Originally a member of Country Girls, Inaba went on hiatus in April 2016 due to health problems and later graduated after a three month absence. When she returned to Hello! Project in September 2017, Inaba started carrying out Hokkaido-based activities as a solo talent and the leader of Hello Pro Kenshuusei Hokkaido, as well as performing in the annual Hello! Project concerts. As she has not shown any problems with her physical health, it was decided she could return to doing full-scale activities.
She will begin activities as member of Juice=Juice in the Hello! Project 20th Anniversary!! Hello! Project 2018 SUMMER concert tour, but will also continue local activities in Hokkaido.
Source: Hello! Project Station, Hello! Project
---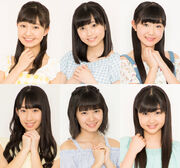 June 9, 2018 - Hello Pro Kenshuusei selected to debut in new groups (UPDATED)

Six Hello Pro Kenshuusei members that have been selected to join the two new groups were announced on June 9 during the Hello! Project Kenshuusei Happyoukai 2018 6gatsu ~Niji~ at Zepp Tokyo.
Shimakura Rika, Nishida Shiori, and Eguchi Saya have joined the performance-focused group led by Ichioka Reina; and Maeda Kokoro, Yamazaki Yuhane, and Okamura Minami have joined the theatrical-style group with Takase Kurumi and Kiyono Momohime.
The ongoing Hello! Project "ONLY YOU" Audition, which is searching for members of the general public to join, recently had its application deadline on June 6. Both groups are expected to begin activities between this summer and fall.
June 11 UPDATE: The announcement was finally posted on the Hello! Project website two days later, stating that both groups will make their stage debut in the Hello! Project 20th Anniversary!! Hello! Project 2018 SUMMER concert tour starting on July 14.
Hello! Project Releases
Singles

Albums

DVDs/Blu-rays

Publications
Singles

Albums

DVDs/Blu-rays

Publications
Current

Kobushi Factory Live Tour 2018 ~SHINE! Kobushi Tamashii!~ (April 8 - September 2)
Hello! Project 20th Anniversary!! Hello! Project 2018 SUMMER (July 14 - September 1)
Upcoming

OTODAMA SEA STUDIO 2018 ~J=J Summer Special~ (August 6)
Juice=Juice LIVE GEAR 2018 Aki (September 2 - December 9)
Sister Wikis
Related Websites
July 22, Happy Birthday!

Kitagami Ami (38th)

July 23, Coming Soon

Zhong An Qi (29th)

July 28, Coming Soon

Okamura Rise (20th)
Note: All birthdays are based on JST Time.
Release Date: June 13, 2018
Favorite song of 2017

Fiesta! Fiesta! - Juice=Juice (37 Votes)
Wakain da shi! - Morning Musume '17 (21 Votes)
Jama Shinai de Here We Go! - Morning Musume '17 (18 Votes)
Waratte - Tsubaki Factory (11 Votes)
Ai Sae Areba Nanni mo Iranai - ANGERME (6 Votes)
Hana Moyou - Tsubaki Factory (6 Votes)
Gosenfu no Tasuki - Morning Musume '17 (5 Votes)
Shuukatsu Sensation - Tsubaki Factory (4 Votes)
Ai no Tane (20th Anniversary Ver.) - Morning Musume 20th (3 Votes)
Namida Iro no Ketsui - ANGERME (2 Votes)
Shalala! Yareru Hazu sa - Kobushi Factory (1 Votes)
Ee ja nai ka Ninja nai ka - Kobushi Factory (1 Votes)
Majokko Megu-chan- ANGERME (1 Votes)
Dokyuu no Go Sign - Morning Musume '17 (1 Votes)
Kaite wa Keshite no "I Love You" - Country Girls (1 Votes)
Featured Member
Kaga Kaede
The current featured member as of July 7, 2018, is Morning Musume '18's 13th generation member Kaga Kaede.
2004 - Joshi Kashimashi Monogatari releases. (Morning Musume single)
2004 - Joshi Kashimashi Monogatari Single V is released. (Morning Musume single)
2004 - Dai Nishou ~Tsuyogari~ releases. (Nakazawa Yuko album)
2009 - Pinchi wa Chance - Baka ni Narou ze! releases. (Melon Kinenbi, New Rote'ka single)
2015 = Nana Korobi Ya Oki / Gashin Shoutan / Mahou Tsukai Sally releaes. (ANGERME single)
Helping out
This is an open Wiki that anyone can edit. To write a new article, just enter the article title in the box below.
For more information please visit the Helping out and Guidelines pages.