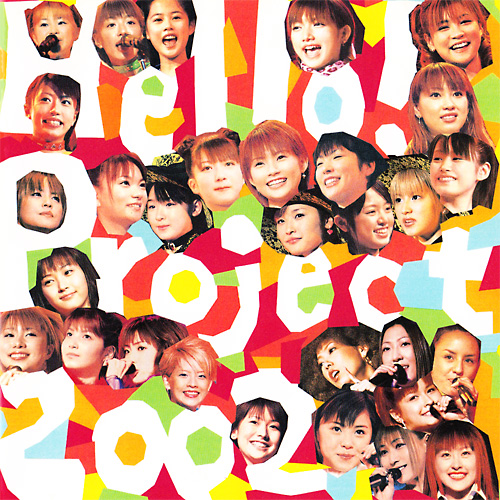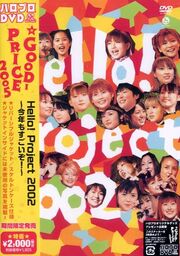 Hello! Project 2002 ~Kotoshi mo Sugoizo!~
(Hello! Project 2002~今年もすごいぞ!~) is
Hello! Project
's New Year 2002 Live concert. This concert was the introduction of
Fujimoto Miki
,
Satoda Mai
, and
Ishii Rika
.
It was recorded on January 5, 2002 at Nakano Sun Plaza and released on March 20, 2002 as a VHS and DVD. This DVD sold a total of 78,614 copies.
Opening
MC 1
Hana (花)
MC 2
MC 3
Let's Do Daihakken! - Fujimoto Miki
MC 4 ~What About Atsuko? Corner
Medley - Matsuura Aya
Medley - Morning Musume
Ren'ai Revolution 21 - Morning Musume
Encore
Mr.Moonlight ~Ai no Big Band~ -Morning Musume (with Hello! Project, sans Nakazawa and Atsuko, as backup dancers)
Additional Footage
Omake Eizou (おまけ映像 )
Hello Project Sange Mikoukai Eizou (ハロプロ懺悔BOX 未公開映像)
Featured Artists
Edit
External Links
Edit
Ad blocker interference detected!
Wikia is a free-to-use site that makes money from advertising. We have a modified experience for viewers using ad blockers

Wikia is not accessible if you've made further modifications. Remove the custom ad blocker rule(s) and the page will load as expected.