Ad blocker interference detected!
Wikia is a free-to-use site that makes money from advertising. We have a modified experience for viewers using ad blockers

Wikia is not accessible if you've made further modifications. Remove the custom ad blocker rule(s) and the page will load as expected.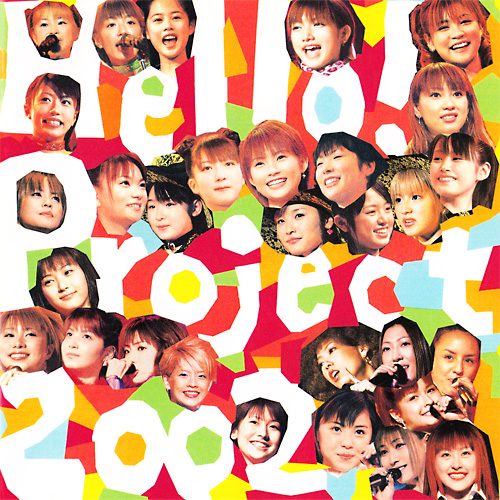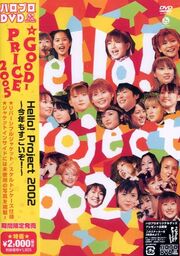 Hello! Project 2002 ~Kotoshi mo Sugoizo!~
(Hello! Project 2002~今年もすごいぞ!~) is a live concert DVD featuring various
Hello! Project
artists. It was recorded on January 5, 2002 at Nakano Sun Plaza and released on March 20, 2002 as a VHS and DVD. This DVD sold a total of 78,614 copies.
Opening
MC 1
Hana (花) - All
Chigiri (契り) - Maeda Yuki
<MC 2>
Mikan no Hana Saku Oka (みかんの花咲く丘) - Ishii Rika, Inaba Atsuko, Fujimoto Miki, Satoda Mai
<MC 3>
<MC 4 ~ATSUKO のどうなの?のコーナー~>
Medley - Matsuura Aya
Medley - Morning Musume
Omake Eizou (おまけ映像 )
Hello Project Sange Mikoukai Eizou (ハロプロ懺悔BOX 未公開映像)
Featured Artists
Edit
Solo Artists
Edit
External Links
Edit