Ad blocker interference detected!
Wikia is a free-to-use site that makes money from advertising. We have a modified experience for viewers using ad blockers

Wikia is not accessible if you've made further modifications. Remove the custom ad blocker rule(s) and the page will load as expected.
Haru no Gradation (春のグラデーション; Spring Gradation) is the 1st album by Kitahara Sayaka. It was released on March 6, 2013, in CD only and CD+DVD editions.
Tracklist
Edit
Gamushara (ガムシャラ)
Haru no Gradation
Kanari Junjou (かなり純情)
Yume no Katamari (夢のかたまり)
Natsu ga Owacchau (夏が終わっちゃう)
Madogawa kara Ai wo Komete (窓側から愛をこめて)
Kinou no Koi wa Doko Fuku Kaze (昨日の恋はどこ吹く風)
Yappa Seishun (やっぱ青春)
Aijou・Jounetsu・Neppuu (愛情・情熱・熱風)
Natsu ga Yattekuru (夏がやってくる)
Limited Edition DVD
Edit
Yappa Seishun (Music Video)
Kanari Junjou (Music Video)
HAJIKE-YO!! (Music Video)
Natsu ga Yattekuru (Music Video)
Haru no Gradation (Music Video)
Single Information
Edit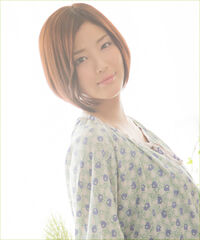 All lyrics by mildsalt
All arrangement by Kikuya Tomoki
Haru no Gradation

Composition: Fukumoto Koshiro

Kinou no Koi wa Doko Fuku Kaze

Composition: Kikuya Tomoki