CoCoRo Gakuen, 2017
General Information

Origin

Gunma, Japan

Genre

J-pop

Years active

2005-Present

Website

Associated acts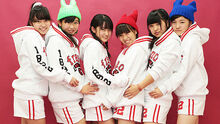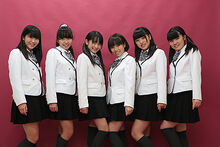 CoCoRo Gakuen (CoCoRo学園; CoCoRo Academy) is a Japanese pop local idol group based in Gunma.
Morito Chisaki was a member of the group before joining Country Girls.
Current Members
Edit
Former Members
Edit
Ayaha (あやは; Red) (graduated September 28, 2014)
Chii (ちぃ; Orange) (graduated November 1, 2014)
Shiho (しほ; Purple) (graduated December 7, 2014)
Kurumi (くるみ; Yellow) (graduated November 29, 2015)
Chako (ちゃこ; Blue)
Yui (ゆい; Green)
Discography
Edit
Message~Kokoro Kara Arigatou~
Hey! Tattaratta
Get your LOVE
Original Songs
Edit
Kimi no Hitomi ni Koishiteru! XOXO
They have two sister groups: BJ Heart which formed in November 2013, and Odolls which was formed in 2016.
The two current members, Nana and Yuu, are both 7 years old.
External Links
Edit