Berryz Koubou Special Best Vol.2 (Berryz工房 スッペシャル ベスト Vol.2) is Berryz Koubou's 10th Anniversary best album, as well as their 2nd best album overall. It was released on February 26, 2014 in regular and limited edition. The first press of all editions comes with a poster of 6 kinds.
Tracklist
Edit
Motto Zutto Issho ni Itakatta (もっとずっと一緒に居たかった; I Wanted To Be Together More)
Golden Chinatown (ゴールデン チャイナタウン)
Asian Celebration (アジアンセレブレイション)
Anata Nashide wa Ikite Yukenai (2013 Ver.) (あなたなしでは生きてゆけない(2013Ver.); I Can't Live without You)
Succhaka Mecchaka~ (すっちゃかめっちゃか〜)
Be Genki (Naseba Naru!) (Be 元気<成せば成るっ!>; Be Lively <You Can Do It If You Try!>)
Yo no Naka Barairo (世の中薔薇色; The Rose-colored Center of Earth)
Heroine ni Narou ka! (ヒロインになろうか!; Why Don't We Become Heroines!)
Kimi no Tomodachi (君の友達; Your Friends)
Tomodachi wa Tomodachi Nanda! (友達は友達なんだ!; A Friend is a Friend!)
Rival (ライバル; Rival)
Dakishimete Dakishimete (抱きしめて 抱きしめて; Hold Me, Hold Me) 
Happiness ~Koufuku Kangei!~ (ハピネス~幸福歓迎!~; Happiness ~Welcome Happiness!~)
Koiseyo! (コイセヨ!)
Onna no Ko ni Shika Wakannai Chodo ga Aru no (女の子にしかわかんない丁度があるの)
Limited Edition DVD
Edit
Berryz Koubou Long Interview
Featured Members
Edit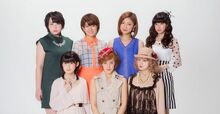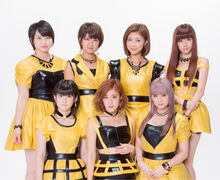 TV Performances
Edit
Koiseyo!
Concert Performances
Edit
Koiseyo!
Onna no ko ni Shika Wakannai Choudo ga Aru no
Album Information
Edit
| Mon | Tue | Wed | Thu | Fri | Sat | Sun | Week Rank | Sales |
| --- | --- | --- | --- | --- | --- | --- | --- | --- |
| - | 19 | 23 | 21 | 29 | 31 | 37 | 26 | 5,366 |
| 32 | - | - | - | - | - | - | 112 | 903 |
| - | - | - | - | - | - | - | 224 | 380 |
Total Reported Sales: 6,649
External Links
Edit