Ad blocker interference detected!
Wikia is a free-to-use site that makes money from advertising. We have a modified experience for viewers using ad blockers

Wikia is not accessible if you've made further modifications. Remove the custom ad blocker rule(s) and the page will load as expected.
Akiyama Yurika
秋山 ゆりか
Background Information
Also Known As
Akkyan (あっきゃん)
Born
October 19, 1992
Origin
Kanagawa, Japan
Blood Type
AB
Zodiac Sign
Libra
Height
158cm
Genres
Japanese Pop
Occupation
Singer
Years Active
2004-2015
Label
zetima , Good Record Factory, TN-Mix, Victor Entertainment
Associated Acts
Hello Pro Kenshuusei, THE Possible, AKIHABARA Backstage pass
Blog
http://ameblo.jp/akiyama-yurika
Twitter
https://twitter.com/yurika_akiyama

THE Possible

Information
Akiyama Yurika (秋山ゆりか) is a Japanese singer, idol and actress under UP-FRONT CREATE. She is best known for being a member of THE Possible (now Ciao Bella Cinquetti) from 2006 to 2015.
She initially joined Hello! Project in June 2004 as a member of Hello Pro Egg, later graduated from Hello! Project in 2007 when THE Possible was transferred to NICE GIRL Project!. After releasing their first single under Ciao Bella Cinquetti, Akiyama graduated from the group on August 10, 2015.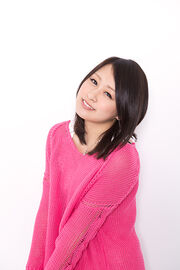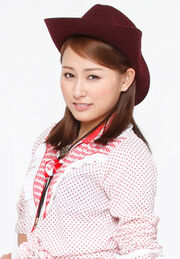 On October 13, she graduated from Hello Pro Egg along with the other members of THE Possible.
On August 10, it was announced Yurika graduated from Ciao Bella Cinquetti (formerly THE Possible).
Name: Akiyama Yurika (秋山ゆりか)
Nickname: Akkyan (あっきゃん)
Birthdate: October 19, 1992
Place of Birth: Kanagawa, Japan
Blood type: AB
Zodiac: Libra
Height: 158 cm
Best Friends: Okada Robin Shouko, Goto Yuki
Hobbies: Nail art, taking pictures, eating, singing
Favorite animal: Cat
Special Skills: Badminton
Strong Point: Willfullness
Weak Point: Gets bored easily
Charm Point: Cheek.
Lucky Number: 28
Compares herself to: Cat
H!P member she aims to be like: Matsuura Aya
Siblings: Younger brother (4 years younger)
Pets: Dogs Kane, Ron, Rinrin
Likes the Words: Love, Egao (Smiling face)
Preferred Music: Western music
Loved Character: Stitch
Favorite Flower: Lily
Favorite School Subject: Society, Music
Favorite H!P Song: Sukina Senpai.
Favorite Phrase: Onaka suita (I'm hungry)
Favorite Colors: Purple
Favorite TV Show: Yo ni mo Kimyouna Monogatari
Favorite Movie: Nihon Chinbotsu
Favorite Sports: Baseball, Soccer
Favorite Idol: Goto Maki
Favored Male Type: Shy
Unfavored Male Type: Someone who shows off too much
Favorite Foods: Apples, Strawberries, Meat
Least Favorite Food: Green pepper, eggplant
Dislikes: Her skin color
Hello! Project Units:
TNXUnits:
Singles Participated In
Edit
THE Possible
Edit
Ganbarou Nippon Ai wa Katsu Singers
Edit
Discography
Edit
Solo Songs
Edit
[2009.08.26] Akkyan Chu (あっきゃんChu)
[2011.07.13] Akkyan Buchu (あっきゃんBuchu)
[2006.08.02] CRY FOR HELP! ~Uchuu Station Chikaku no Baiten ni te~ (CRY FOR HELP!~宇宙ステーション近くの売店にて~)
[2010] Fushigi Yuugi - Role: Yui Hongo
[2011] Fushigi Yuugi ~Suzaku Hen - Role: Yui Hongo
[2011] Alice in Chrono Paradox
[2012] Fushigi Yuugi ~Seiryuu Hen - Role: Yui Hongo
[2011] Cheerfu11y (チアフリー)
Photobooks
Edit

[2009.06.25] Akkyanbee (あっきゃんべー)
[2007.07.13] Doki☆Doki☆Possible (ドキ☆ドキ☆ポッシボー)
[2007.07.13] Kyapi♡Kyapi♡Possible? (キャピ♡キャピ♡ポッシボー)
[2008.08.25] Baribari Mizugi DE Possible! (バリバリ水着DEポッシボー!)
External Links
Edit
Ciao Bella Cinquetti / THE Possible
Current Members

1st Gen: Morozuka Kanami, Hashimoto Aina (SL)
2nd Gen: Okada Robin Shouko (L), Goto Yuki
Former Members

1st Gen: Ose Kaede, Akiyama Yurika
Singles

Indies: 01, 02, 03, 04, 05, 06, 07, 08
Major: 01, 02, 03, 04, 05, 06, 07, 08, 09, 10
Collaboration: 01, 02, 03, 04
Live: 01, 02, 03, 04
Albums

Original: 01, 02, 03
Mini: 01
Best: 01, 02