The Cuca Thread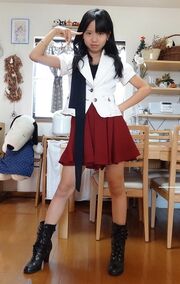 Sakaki Miyu (榊美優), formerly known as just Cuca(くーか), was a Japanese dancer on the video-sharing website YouTube, where she uploads videos of herself dancing, and sometimes singing along to Hello! Project songs. She is popular amongst many Hello! Project fans. She has auditioned for Morning Musume's 11th and 12th generation.
As of March 31, 2017, she is a first generation member STU48, currently a Kenkyusei.
Profile
Name: Sakaki Miyu (榊美優)
Nickname: Cuca (くーか; Kuuka)
Birthdate: April 28, 2002
Origin: Kagawa, Japan
Height: 151cm
Blood Type: O
Favorite Food: Cheese, natto, fried egg, chocolate, sweets.
Hobbies: Mimicking her teacher
Specialty: Dancing, making minuature items
Looks Up To: Takahashi Ai, Morning Musume, Sashihara Rino
Years Active: 2008-present
List of Hello! Project Covers
Morning Musume Otome Gumi
Morning Musume Sakura Gumi
Aa!
Goto Maki
Guardians 4
Kira Pika
Kobushi Factory
Nen ni wa Nen (2015)
Ramen Daisuki Koizumi-san no Uta (2015)
Kusumi Koharu
Matsuura Aya
Milkyway
Minimoni
Other
Trivia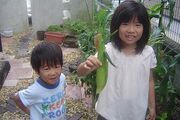 Gallery
Various photos of Cuca
References
↑ Cuca. "「黄金オーディション」" (in Japanese). Cuca's Blog "Cuca no Fushigi Nikki". 2014-03-16.
External Links